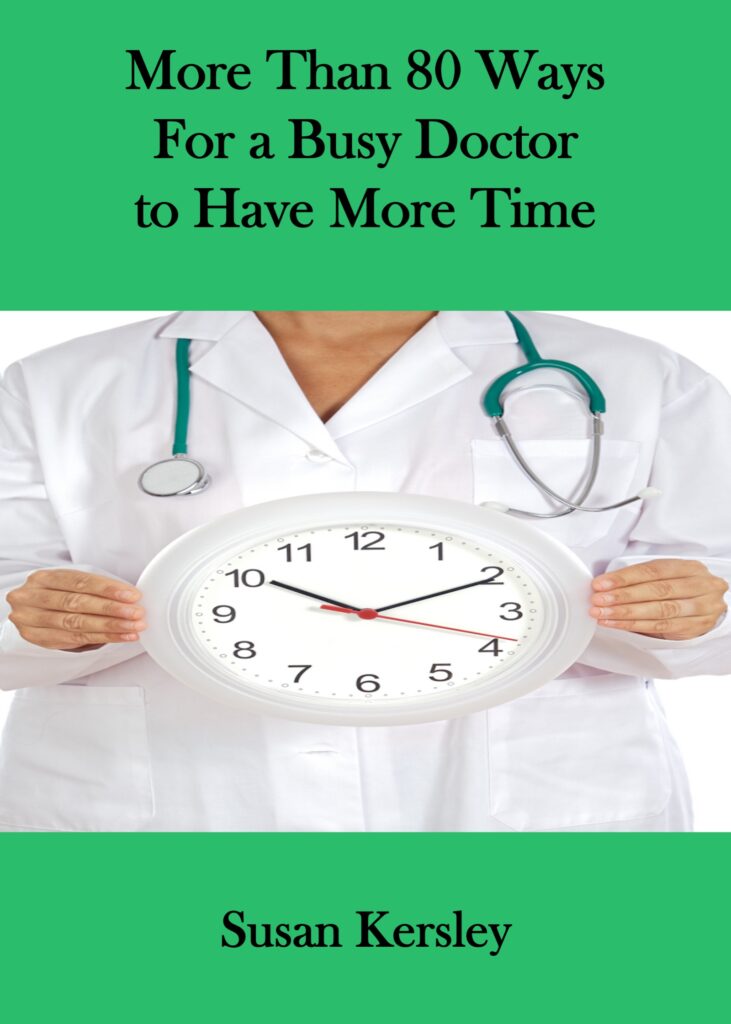 As a busy doctor, you may want some straightforward time management tools that you can put into practice immediately. This e-book offers you more than 80 tactics to enable you to manage your time more effectively to be a doctor and have a life outside of your work too. You need to take action and start to implement them into your medical life without more ado. You will soon notice less stress, more time, and be able to enjoy your life as a doctor more.
Reviews:
Simon

on

Top Time Management Tips!

wrote:
Excellent book providing great strategies to help improve time management and increase time for things outside of medicine. The 80 tips are useful to help improve things both at work and home. A good resource to use in conjunction with Sue Kersley's other books to help change the way you manage your work and home life. With burnout becoming increasing prevalent in the medical profession this book is an excellent start to help improve things.
MRS

on

Top tips for time management

wrote:
This is a good starting point for improving time management. Some of the suggestions I already try to do and others I have got out of the habit of doing so needed reminded. There are also many other suggestions about time management with reminders on looking after the doctor as well as the patient. A nice clear read for time pressed medics.